We're so happy you're here!
March Specials - 20% off!!


INNOVATECH™ quilting thread is an exclusively developed thread engineered specifically for longarm quilting. It is a 40-weight poly wrapped poly (27tex), and its sleek design and beautiful finish allow for maximum efficiency while providing superior visual appeal. One customer, claims, "it runs like melted butter." INNOVATECH™ is available in 60 of the most popular color choices, and can be purchased in 3000 or 6000 yard cones.
Use the only thread designed specifically for use on a longarm quilting machine BY THE PEOPLE WHO KNOW longarm quilting machines:


Oh, no! You don't have any Innovatech? Well come in and get some this month while it is 20% off and give it a try - you will not be disappoionted.

OR

Try Sewer's Aid - great for those 'other' threads as you won't need it with Innovatech! It is also 20% this month. Collins all purpose Sewer's aid makes machine sewing smoother and hand sewing easier. Sewers aid applied sparingly to spool and bobbin thread will lubricate the thread guides and tension as it passes through the machine for smoother sewing and can help prevent thread breakage and lint build up. Improves needle performance and stitch quality.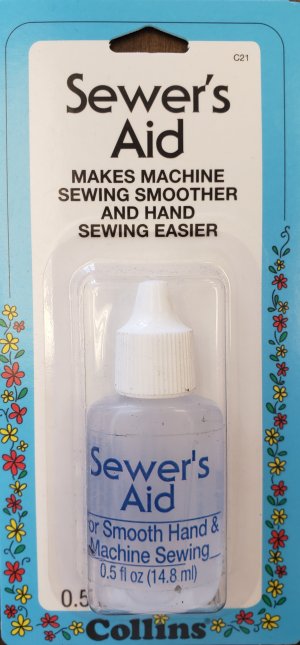 Order online or come on in and see us at the shop!

Happy Spring!

Donna and Julie